The following charities will benefit from collections taken during the Living Advent Calendar 2018.
Please click on their names to go to their website to find out more about what they do.
We have also set up a MyDonate via More Arts for the Living Advent Calendar so even if you are not able to attend in person you can still donate online to offer support. Click the icon below.
Charities

Thames Hospice (1108298)
"Thames Hospice is the local charity providing expert care for people living with life-limiting illnesses in East Berkshire and South Buckinghamshire. A vital part of our work is also supporting their loved ones."
Supporting: Saturday 1st & Sunday 2nd
The Town Mayor's Charities 2018/19:
Wokingham Foodbank (1168522) & Link Visiting Scheme(1139248)


"We aim to reduce loneliness, to promote friendship and to improve the health and well-being of our Link friends. We want to celebrate and honour older people in our community."


"Our foodbank is part of The Trussell Trust's network of over 400 foodbanks, working to tackle food poverty and hunger in our local communities, as well as across the UK."
Supporting: Dressing the Christmas Tree on Monday 3rd
Wokingham Foodbank is also the nominated Charity by Churches Together in Wokingham for the Live Nativity on the 16th

Me 2 Club (1140812)
Me2 Club enables children and young people with additional needs and disabilities, aged 5-19, in the Wokingham Borough, to attend mainstream activity clubs.
Supporting: Tuesday 4th & Wednesday 5th

Deaf Positives Action
"We are an independent organisation led by Deaf people. As such, we are very close to the issues and challenges faced by the Deaf community and are uniquely placed to provide meaningful and practical Advocacy as well as important information and advice."
Supporting: Thursday 6th & Friday 7th

Wokingham Poppy 100 as a part of the Royal British Legion (219279)
The Royal British Legion provides lifelong support for the Armed Forces community – serving men and women, veterans, and their families. In 2018 The Royal British Legion is leading the nation in saying Thank You to all who served, sacrificed and changed our world.
Supporting: Saturday 8th & Sunday 9th

Ollie Young Foundation (1148511)
A UK registered charity which funds targeted paediatric brain tumour research and support.It was launched in memory of the brave little boy who lost his fight against an incurable brain tumour one day before his sixth birthday and only twelve weeks after first displaying symptoms.
Supporting: Monday 10th and Tuesday 11th

Home Start Wokingham (1109629)
Home-Start has been described as 'ARMBANDS IN DEEP WATER' because we offer a lifeline to parents who feel overwhelmed and in desperate need of support, reassurance and friendship.
Supporting: Wednesday 12th & Thursday 13th

WADE (258311)
A registered charity whose aim is to promote the welfare of the elderly in the Wokingham Borough area. The Charity was founded by the late Jean Davy, a former Mayor of Wokingham, and the Day Centre at 40 Reading Road, Wokingham was opened in 1974.
Supporting: Friday 14th & Saturday 15th

The Salvation Army (214779)
The Salvation Army United Kingdom Territory with the Republic of Ireland exists to save souls, grow saints and serve suffering humanity.
Supporting: Monday 17th & Tuesday 18th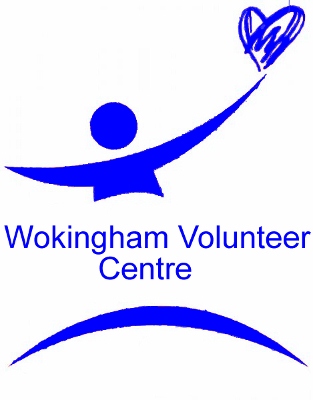 Wokingham Volunteer Centre (1161498)
"We are a registered charity that works with, supports and places volunteers in a wide range of community, voluntary and charitable groups across the borough, and promotes the benefits of volunteering to the local community"
Supporting: Wednesday 19th & Thursday 20th

First Days (1157855)
"At First Days we believe all children deserve the same start in life. We provide everyday essentials to families who are living in poverty across Berkshire (and further afield) by distributing clothes, toiletries, school uniforms, equipment, furniture, toys and books."
Supporting: Friday 21st & Saturday 22nd

Barnardos (216250)
"We protect, support and nurture the UK's most vulnerable children and young people. Our priorities are stronger families, safer childhoods and positive futures."
Supporting: Sunday 23rd & Monday 24th
If you would like to be considered in future years as a Charity please get in touch via our contact form